If you're 18-21 and want to purchase cannabis, you need a doctor's recommendation. Get one in minutes.

Kushism is among the original Pre-ICO dispensaries in Los Angeles. We've been compassionately serving the San Fernando Valley since 2007. For us, experience means wisdom in an industry that's as competitive as it is pioneering. Our valued Van Nuys dispensary customers are the community that helped us shape our core values and how we want to move through the legal cannabis space.
We welcome you to join our community of cannabis enthusiasts. Stop by the dispensary, order online for Express Pickup or Convenient Delivery.
NEW!
Convenient Van Nuys Delivery & Express Pickup
Kushism makes your Van Nuys cannabis shopping convenient and easy in these complicated times. We're proud to offer quick and easy online ordering. You're welcome to swing by the Van Nuys dispensary and pick up your order with express checkout. Or have it delivered right to your door for ultimate convenience. We're keeping it real for our customers with free delivery to the Greater Los Angeles area, because why not. Click here to see if we deliver to you.
Kick it With Us at Our Van Nuys Dispensary
We're cannabis OG in the heart of Van Nuys. Ours is one of the original dispensaries in the area and Kushism team has delivered top level cannabis products to the Van Nuys community for more than a decade. 
Our recipe is simple:
Build a community

Offer top-quality cannabis products

Deliver great value and customer satisfaction
Shop online and have it delivered or come by let's kick it.
Van Nuys Dispensary Deals
Kushism offers more deals than any other Van Nuys Dispensary. We've got cannabis deals for every kind of cannabis lifestyle. Whether you're just getting started or have been into the scene for a while, we can hook you up with great value. 
Grab a coupon code below that speaks to you and go shopping on the Kushism menu. We keep these offers fresh for our community so stop back and see what promotions we have you might be able to cash in on.
Store Credit
Receive $15 store credit towards any menu item, when you spend $150
CODE: CREDIT
Flower
Buy any 2 eighths, get 20% off your 3rd
CODE: THIRD
Edibles
Buy any 3 Edibles, get the 4th for 50% off
CODE: YUMM
Vapes
Buy any vape, get the 2nd one 20% off
CODE: VAPES
Concentrates
Buy 2 Grams of any Concentrate, get the 3rd for 50% off
CODE: WAXXX
Kushism Swag
Spend $99 or more, get a free Kushism t-shirt
NEW!
Join Our Loyalty Rewards Program
See What's Hot on Our Menu
Home to some of the best cannabis growers in the world, the San Fernando Valley has some of the most breathtaking strains to behold. Kushism is proud to introduce its community to the best cannabis in California, right here in Van Nuys.
Here's a peek at some favorites at Kushism's Van Nuys Dispensary. Come back often as we celebrate new product drops on the daily. Our cutting edge shopping experience might just blow your hat back.
Back in the day, before there were Yelp and Google, you had to ask around. These days, we're proud to celebrate a good time in cannabis. See what some of our favorite customers have to say about their visit to Kushism's Van Nuys dispensary.
Our Van Nuys Dispensary Gets Social

Kushism is a proud fixture in the Los Angeles cannabis scene. We've been holding it down in Van Nuys for more than a decade. Get social with us! Follow us on Instagram and scope out the latest products and events kushism has in store for you.
Cannabis Science and technology have come a long way. Therefore, Kushism has curated a library of resources on our Van Nuys dispensary blog. The knowledge we've gained in all our years of experience is packaged in short, informative posts that are perfect for your morning coffee read.
We talk terpene rich strains, transdermal topicals, tasty edibles and a whole lot more in our educational posts.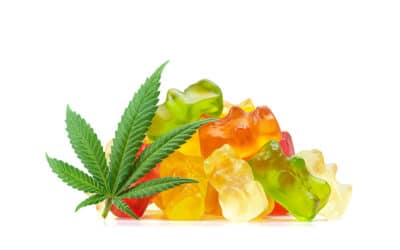 Cannabis Infused Candy People Love
Cannabis edibles take many forms, including snacks, sauces, dressings, beverages, and more. Particularly popular edibles include...
read more
All new customers save 15% on your first online order. Choose from convenient delivery or express pickup at Kushism's Van Nuys dispensary. Hop online and order from your phone, tablet or computer to claim your discount.